Megan Biscomb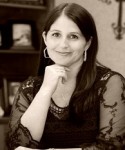 Email
-
Sales and Marketing Representative
Megan Biscomb joined the Friesen-Strain Team in 2012. She worked for a General Agency out of Dallas for 15 years prior to her joining Friesen-Strain.
She enjoys developing strong partnerships with brokers while focusing on giving them the tools and support they need to sell new accounts and retain existing business.
Megan has a Bachelor of Science Degree from the University of Texas at Tyler. She is active in the local Health Underwriters Association of East Texas out of Tyler and serves on the board.
In her spare time, she enjoys being a Mom to her two sons, Blake and Chase.