Marion Standley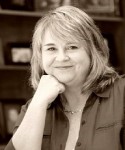 Email
-
Assistant Vice President
Marion Standley began her insurance career as a claims adjuster for Brookshire Brothers in 1991 but a move took her to the Houston area in 1996. As a result she took a position with an employee benefits firm and found her true calling. Over the last 17 years, she has worked in various account management roles developing her extensive knowledge of the employee benefits industry. In late 2013, Marion relocated back to the Lufkin area and joined the Friesen-Strain family.
Marion has firsthand knowledge of the challenges our broker community face in an effort to successfully manage and maintain their client relationships. Consequently, she is uniquely equipped to serve as a resource for you and your clients for industry and product knowledge as well as the ever changing legislative and compliance landscape.
Marion is the proud mother of one son, Hunter.