Marion Reeves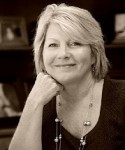 Email
-
Associate
Marion Reeves started her insurance career rolex perpetual in August 1980, when she accepted a job as secretary with BlueCross BlueShield of Texas at the Lufkin District office.
Approximately 3 years later, she got her insurance license when she was promoted to Service Representative – personally working in the accounts in the 14 county area served.
In January 1993, Marion started working as an independent agent with Friesen-Strain Insurance Associates, Inc.
Marion is hands on and service oriented. Her duties have evolved from mostly health insurance to also include working with ancillary products, Section 125 plans, life insurance, and Long Term Care insurance.