Gip Friesen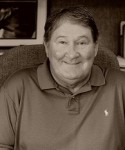 Email
Secretary / Treasurer
Gip Friesen graduated from Lufkin High School in 1968. He completed his education at Texas Christian University, graduating in 1972.
Gip's career started with American General, in their employee benefits department, from 1972-1983. During his tenure with them, he acquired his CLU designation, completing in 1980. Then in 1983, he went to work for Great American Reserve until 1990. Eventually he gained a partner, and has been with Friesen-Strain Insurance since its' inception.
Gip and his wife, Andrea, have 3 daughters: Leeanne Haglund, Laura Fincher, and Lacey Luce, as well as 6 grandchildren.