Deanna Havard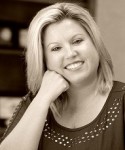 Email
-
Customer Service Account Manager
Deanna Havard became part of Friesen-Strain Insurance in the spring of 2000, bringing with her several years of experience in the medical field.
She is involved in all areas of service, sales, and enrollment for our group and individual business in addition to being our office employee benefits coordinator.
Deanna has been married to her High School sweetheart James for 22 years and they have 3 children together Jade, Camryn, and Trevor.